Fall Savings!
Save $15 on delivery of 5+ yards of Premium Topsoil. Use code FALL15 at checkout.
RESIDENTIAL LANDSCAPING PRODUCTS
Topsoil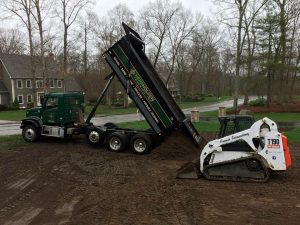 Stone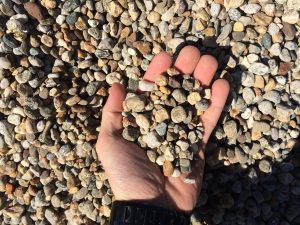 Driveway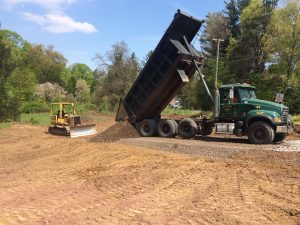 Why buy from a landscape center when you can ship it direct from the producer?
We make it Fresh 5 Days a Week! That's right, Freshly turned and screened everyday to ensure that the soil is light and fluffy
to avoid large chunks and to ensure that the organics are evenly mixed.
What We Do
River Valley Soil produces thousands of yards of dark rich organic infused loam from farmland soils in the Connecticut River Valley. River Valley soil is screened to remove rocks, sticks and other debris to make a soil that is perfect for growing new lawns, gardens and flower beds.
We specialize in home delivery, having the ability to deliver 1 yard or 1000 yards to your home or building project.